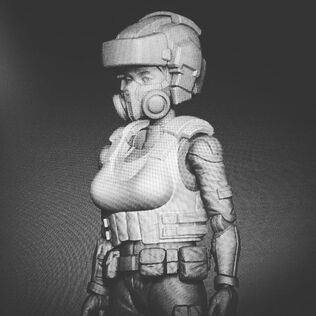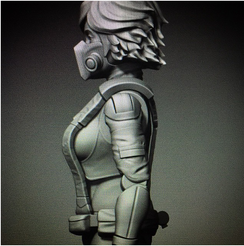 Sofi
Sofi is a female soldier in the Acid Rain World, her likeness to the ST-1 Pilot Artwork suggests that she is of Sol Commander rank and fights for the Agurts cause.
Sofi was first seen on Acid Rain World creator Kit Lau's Instagram page on 29/06/15, there is no further information regarding her development, paint scheme or whether any accessories will be included with the release. Two different prototypes of this figure was first seen at SDCC 2015, both are described as Sofi, the armoured version is known as the "Tank Version" suggesting this may be the characters attire when piloting the ST-1 Stronghold. It is unknown whether different versions will be a single or seperate release.
Ad blocker interference detected!
Wikia is a free-to-use site that makes money from advertising. We have a modified experience for viewers using ad blockers

Wikia is not accessible if you've made further modifications. Remove the custom ad blocker rule(s) and the page will load as expected.