Amm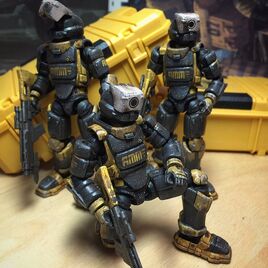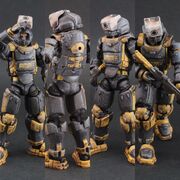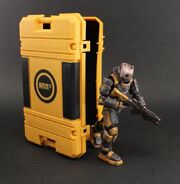 'AMM (Apis mellifera mellifera), a security unit employed by the multi-national corporation called Beehive, is responsible to protect Beehive's staff to travel around for the honey trade. Honey is precious because it is both healthy and has medicinal uses. After the war broke out, the environment became polluted and the number of bees has dropped seriously with the lack of plants.
The Amm figure displays a new colour scheme of black and yellow and consists of Forseti Figure Armour and a Laurel Pilot helmet. They also possess the same sub machinegun/bayonet as the Forseti Viking Shield. This is the first figure to be available in the new figure cases.
The Amm exclusive was available at SDCC, HKACG, TTF Taiwan and CICF EXPO all taking place in 2016.